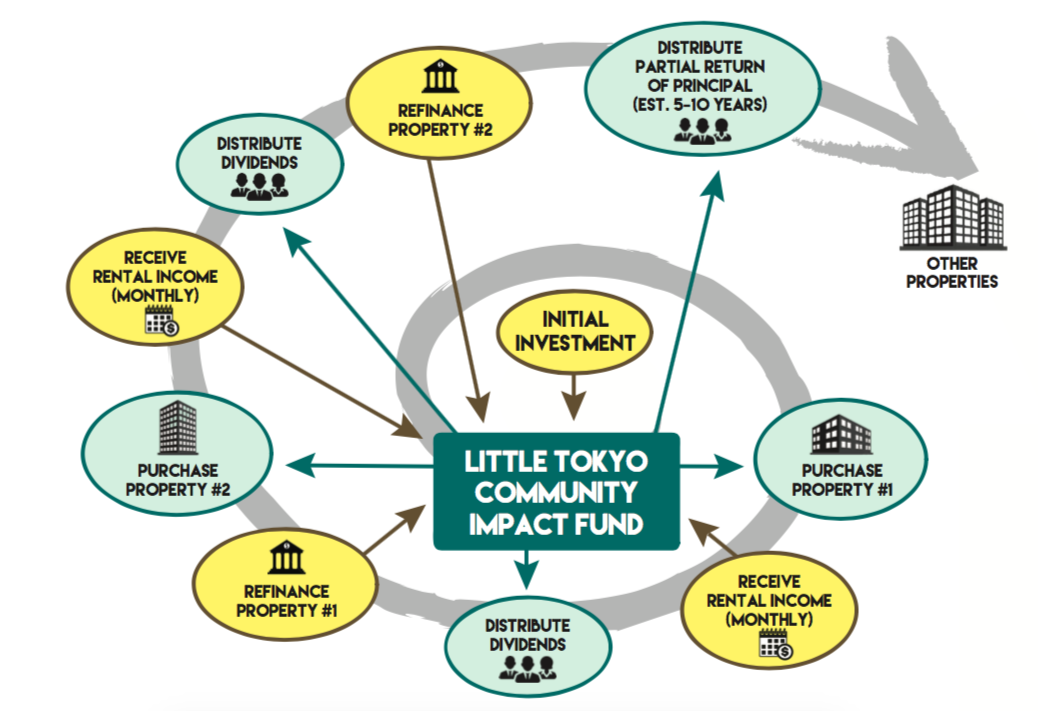 Corporation
A social purpose corporation has been formed through the State of California in June/July 2018. The name of the corporation is Little Tokyo Community Impact Fund, SPC. (SPC stands for Social Purpose Corporation.)
Shares
10,000 shares of stock have been issued at $10,000 per share
Returns
There are two types of returns:
Dividends: Dividends will be paid by the fund based on the revenue generated from rents from the properties owned by the fund after expenses have been paid. They will be paid on a pro-rata basis based on the number of shares owned. The returns from the fund will be below market returns. This is in order to meet the requirements of a social purpose corporation and to help achieve the stated mission of the funds.
Social Impact: This is an intangible return from pursuing the stated mission of the fund to protect the past, impact the present, and solidify the future of Little Tokyo. This will be the greater and longer lasting return.
Two ways to invest
Purchase shares of the corporation

An investor would receive dividends based on the number of shares owned.
Would have ownership in the corporation
If interested in purchasing shares, click here to sign a letter of intent.

Donate to a designated community based nonprofit (To be announced)

Receive a tax deduction for the donation
The nonprofit would then purchase shares of the corporation and have ownership in the fund in order to receive the dividends for the corresponding shares.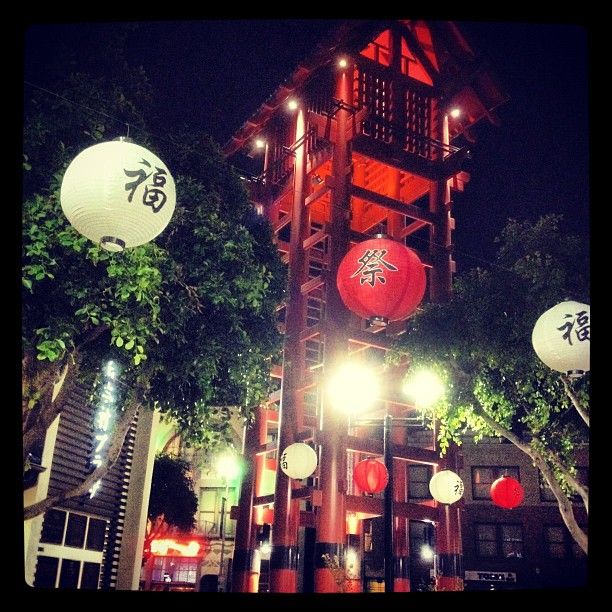 For information on how your investment can make an impact in your community, check our facebook page for upcoming meetings or contact us here.